07/07/21 – Skills4Scientists: Research Data Management
7th July 2021 @ 2:00 pm

-

5:00 pm

Free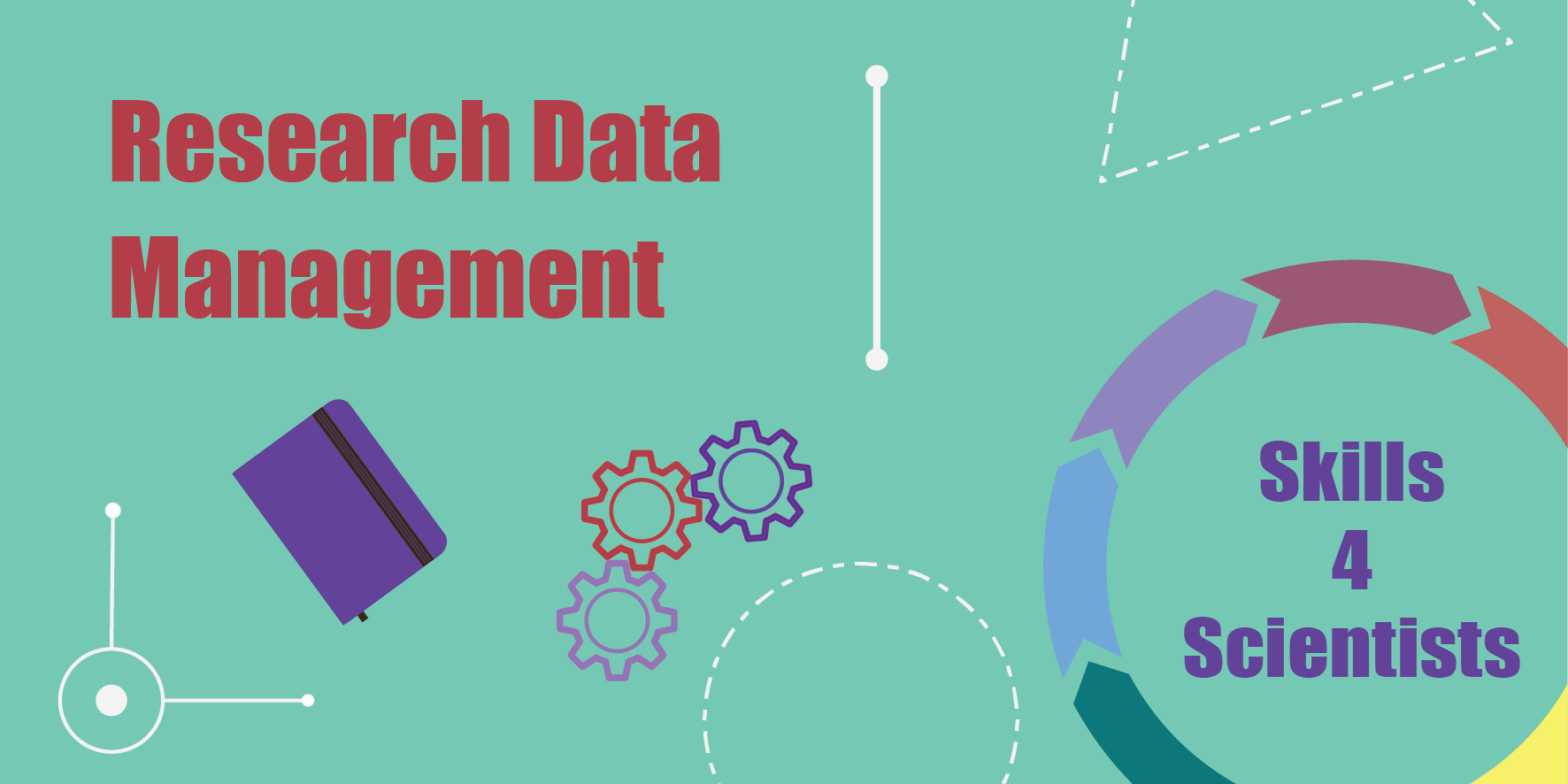 Eventbrite Link: s4s-rdm-070721.eventbrite.co.uk
Description:
This event is part of the virtual Skills 4 Scientists series run by the Artificial Intelligence for Scientific Discovery Network+ (AI3SD) and the Physical Sciences Data-Science Service (PSDS). This session will focus on several areas of good data management practices.
Who is this event for?
This series of virtual events is primarily aimed at late stage undergraduate or early stage postgraduate students who are studying a physical sciences subject. However, it is open to any attendees who wish to join if the subject matter is of interest to you! Please note though that many of the examples will be based around chemistry / physical sciences subject matter.
Pre-requisites:
This course has no pre-requisites
Agenda:
2:00-2:10: Registration & Coffee
2:10-2:20: Welcome + Logistics
2:20-3:20:

All's Fair in love and data management

– Ms Isobel Stark
3:20-3:45: Break
3:45-4:15: Referencing and using Reference Managers – Dr Nicola Knight
4:15-4:45: Collaborative Data Management – Dr Samantha Kanza
4:45-5:00: Wrap up session
Speaker Bios:
Ms Isobel Stark is the University's Head of Research Data & IP in the Library. Isobel has worked in academic libraries since graduating with an MA in Librarianship from the University of Sheffield in 1994. In that time both libraries and how users access information have changed considerably. Isobel works in partnership with other university services and researchers to ensure that research outputs are effectively captured, recorded, stored and shared, maximising the exposure of research to public and academic audiences. In addition as part of the Library Research Engagement team she is available to help with Open Access, Data Management, Measuring Impact (Bibliometrics) Systematic Reviews, Theses and other research related matters.
Dr Samantha Kanza is an Enterprise Fellow at the University of Southampton. She completed her MEng in Computer Science at the University of Southampton and then worked for BAE Systems Applied Intelligence for a year before returning to do an iPhD in Web Science (in Computer Science and Chemistry), which focused on Semantic Tagging of Scientific Documents and Electronic Lab Notebooks. She was awarded her PhD in April 2018. Samantha works in the interdisciplinary research area of applying computer science techniques to the scientific domain, specifically through the use of semantic web technologies and artificial intelligence. Her research includes looking at electronic lab notebooks and smart laboratories, to improve the digitization and knowledge management of the scientific record using semantic web technologies; and using IoT devices in the laboratory. She has also worked on a number of interdisciplinary Semantic Web projects in different domains, including agriculture, chemistry and the social sciences.
Dr Nicola Knight is an Enterprise Research Fellow at the University of Southampton working on the Physical Sciences Data-Science Service (PSDS). She completed her Masters of Chemistry (MChem) at the University of Southampton previously before undertaking a PhD in Chemistry under the supervision of Professor Jeremy Frey. Her PhD focused on the interface between Chemistry and Computing with research in chemical modelling, remote experiments and the implementation of IoT technology in scientific research. Nicola's current research interests are in the use of computing in scientific labs and notetaking with particular interest in IoT technologies and streamlining the research process.